Digital Wallet
Using your card to pay in stores, online or even in apps has never been easier or more secure. Hickory Point Bank now offers Digital Wallets including ApplePay, SamSung Pay, and GooglePay, which means instead of using your plastic card, you can now pay with your smart phone, tablet or smart watch. If you already have a checking account with a debit card, it's time to enroll in digital wallets.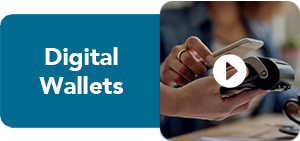 Highlights.
Use for purchases anywhere that accepts digital wallets
Faster, simple hold your card next to the reader
Safer precautions and safeguards
More convenient, pay with a device
Get Started.