Online Banking
Enroll Now
Already registered for Online Banking? Login by clicking on "Online banking" in the upper right hand corner of the screen or the "Sign in" link above.
Save yourself a trip to the bank! With HPB Online Banking you can access all your accounts 24 hours a day, 7 days a week, from any computer with an Internet connection or via the Hickory Point Bank Mobile App. Your Account is just a tap away.  Make transfers, check balances, pay bills, view account history, pay your bills, and more. Learn more below.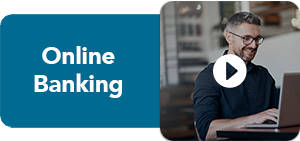 Highlights
Free and secure service for HPB customers
Instant access to your account balances and transactions
Confirm deposits
See if a specific check has cleared
View images of canceled checks
Transfer funds between your HPB accounts
Verify your loan balances and make payments
Pay your bills faster and safer
Set up recurring and advance payments
Visit our Tutorial Video page to learn more about Online Banking!
Security
The security of your account information and financial data is of utmost importance to us. That is why Hickory Point Bank's online banking utilizes the latest technology, which was developed to safeguard data through encryption or coding of information. This creates barriers between systems that can only be crossed with authorized passwords, and by creating safe pathways to and from each system.
Multiple layers of advanced security tools including cryptography, firewalls and trusted operating systems are used to prevent tampering and ensure the privacy of your account information. Before gaining access to any account information, each individual is authenticated by a personal User Code and Password.
You will personally select your own 8-16 character password. Passwords must use at least 1 letter, 1 number, and 1 special character. No one else will be able to access your accounts because only you know your password. Using a combination of numbers and letters provides maximum security for the protection of your individual account information.
FAQ
Where do I access Online Banking? To sign into your Online Banking account, just click "Online Banking" in the upper right hand corner. Or download our Hickory Point Bank App from any smart phone.HPB Mobile: Access your finances and account information. Anytime. Download our app from the App Store or Google Play.

What is Hickory Point Bank's online banking? Online Banking is a convenient, safe and secure way to conduct most of your everyday banking transactions by way of an Internet connection. You can access all of your HPB accounts, except for credit cards.
How much does it cost? Online Banking is free of charge to customers of Hickory Point Bank.
If I sign up for online banking will I still receive a statement in the mail? Yes. You will continue to receive your statements. Paperless Statements are available by enrolling online or contacting a Personal Banker.
How many months of statements can I view online?  Transaction histories, including item images, for the past 30 days are available for viewing within online banking.  Account statements for the past 12 months are also available for download within Online Banking.
Do I have a limit as to how many accounts I can view online? There is no limit.
Are there limits to the number of transfers I can make? Some accounts, such as checking accounts, have no limits as to the number of transfers you can make. However, many savings and money market accounts, by Federal Regulation, are allowed a predetermined number of withdrawals and transfers per statement cycle. If you're unsure whether your account has this restriction or if your account has excess item charges, please check with us.
How do I sign up for online banking? To register, just follow the Online Banking Registration Instructions.
How do I log on to Hickory Point Bank's Online Banking once I am a user? Go to the "First Time User" section of the Online Banking page and follow the easy steps.
What if I forget my password? To regain access to the system, please call us at (866) 242-6262.
I have entered my password incorrectly several times and now that I remember it, why can't I get into the system? As a security feature, you have only 3 attempts to enter your password correctly before you are locked out of the system. To regain access, please call us at (866) 242-6262.
Why aren't all of my accounts listed in my summary of accounts? Please call our customer service center at (866) 242-6262, and we will ensure that all of your accounts are included in your portfolio. Remember that you must be an owner on the account in order to view its information.